Order callback
We will contact you soon
Call Order failed
Call order was successfully sent
Our representative will call you back
Close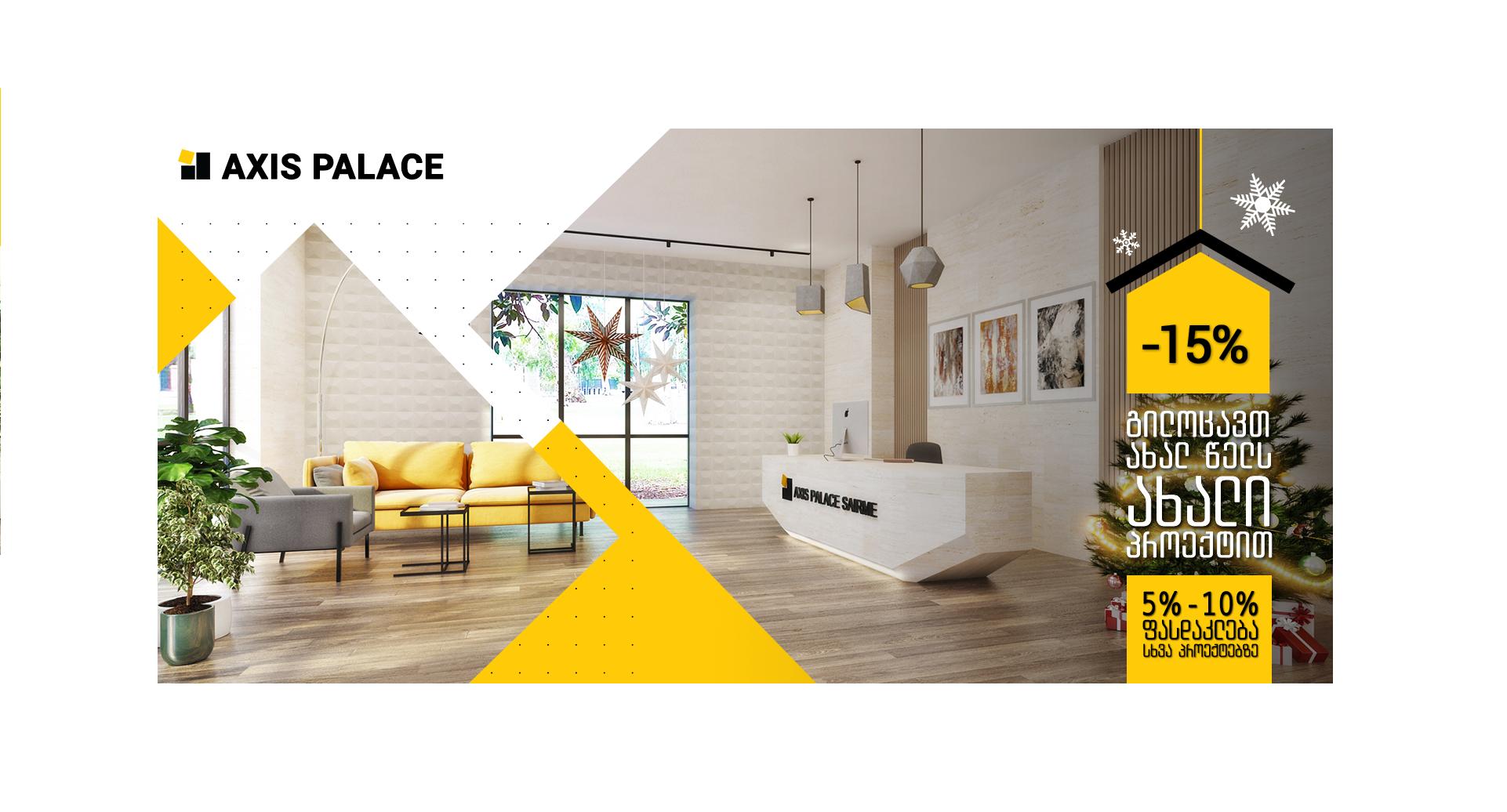 12/20/2017
Axis wishes you a happy New Year and offers you a new project!
Buy an apartment during New Year days in "Axis Palace Sairme" complex and get 15% discount.
"Axis Palace Sairme" is a new project, which is located on Sairme street #51. Axis quality and architecture, developed infrastructure, location of the building with 360 degree view, close location to the Red Park, fresh air of the Sairme hill create special space in Saburtalo district and make the project even more attractive.
Besides, Axis offers 5-10% discount in the current projects: "Chavchavadze 49", "Axis Hippodrome", "Tsinamdzgvrishvili 125", "Axis Didube".